News Hub
The problem of cash and check management for large school districts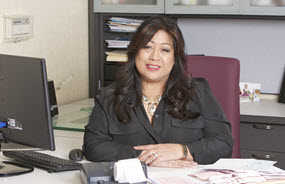 How automating cash and check processing can help school districts thrive on tight budgets
Budgets are tight in all industries, but perhaps none more than education. Doing more with less is business as usual for school districts, and it seems as though each year the budget gets tighter. When you're already at a bare-bones budget, what do school districts do to cut their budgets even more?
Slashing classroom funds further isn't on the table, and combining classes so that they're filled to the brim, throwing off the teacher-student ratio, isn't good for anyone and is a sure recipe for angry parents. It's administrative costs that need to be cut in times like these.
One easy way to cut those administrative costs is by automating cash and check processing. You may be saying to yourself: How much cash and checks do public schools deal with on a daily basis? Is it worth it to automate that function with a currency and check scanner? The answer is: Absolutely.
Any individual school deals with cash and checks every day. Lunch payments, activity fees, payments for school spirit wear like letter jackets and sweatshirts, library fines, payments for special events like field trips, processing cash and checks from fundraisers like bake sales and candy sales, the list goes on and on. Now multiply all of that by the number of schools in a district, and you're talking about hours and hours of staff time counting and recording all of those bills and checks.
A currency and check scanner can do that job at 1,600 notes per minute, not only counting and sorting but recording those funds for easy reconciliation of the day's or week's deposits. It also cuts down on the possibility of human error, which results in more staff time to fix those errors, and it lessens the all-too-human temptation when someone is alone with a pile of cash.
Automating administrative tasks like cash and check counting can help school districts thrive on their razor-thin margins.
April 12, 2019