News Hub
More ATMs boost credit union reputations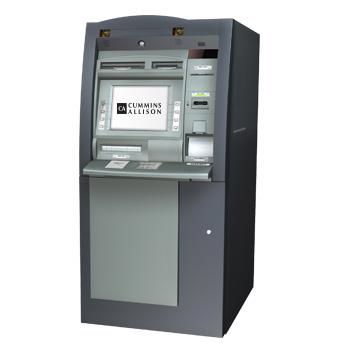 A common myth surrounding credit unions is that they don't have as many ATMs as banks. Not only is that not always the case, but credit unions also have a multitude of perks that attract customers. From their nonprofit status to their admirable customer service, credit unions are appealing to many consumers. However, combating the ATM myth by ensuring your customers have access to their money can certainly go a long way.
ATMs for a better branch
For an institution that attracts customers with stellar personal service, including ATMs at a branch is a must. Not only does this bring clients in, but it also ensures lines keep moving and people can access their money after hours. Lobby and drive-up machines both have a purpose in your branch, as they cater to different needs. Indoor machines free up your staff so they can help customers with more detailed matters while drive-up models make accessing accounts any time as easy as driving up to the window. Make sure your customers know you offer easy access to ATMs so they don't assume they'll have to search for a place to make deposits and withdrawals.
Top-of-the-line ATM technology
The benefit of ATMs is their efficiency and speed. The latest models further improve upon these virtues by removing obstacles like envelopes. Cummins Allison's deposit ATMs don't require customers to put their checks and cash in an envelope prior to use. Instead, they can walk up and insert their currency straight into the machine. This saves both time and paper, reducing your clients' carbon footprints. What's more, Cummins Allison offers skimming protection to prevent fraud. This not only assists your customers but also helps your business avoid liabilities. Anti-skimming features can be a selling point, making your credit union stand out from the rest.
February 8, 2017