News Hub
Is self-service the way of the future for ATMs?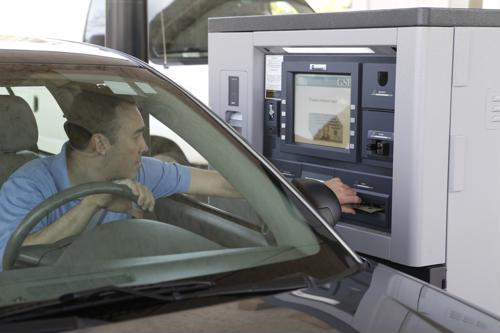 ATMs are in the middle of the perfect storm that is overwhelming the retail banking industry. On one hand, there are many new concepts in play that will make cash dispensers far more important to consumers' lives, affecting branches and general use. On the other, the constant influx in regulations will directly cut into bottom lines as financial institutions and independent operators move to stay compliant. At the heart of this situation is the concept of self-service. As customers look to do more and banks seek to change their asset portfolio, the empowering people to perform all their tasks at the ATM will likely be a major topic in the years to come.
Transformation the key impetus for self-service ATMs
If there's one trend guiding massive changes in the banking industry, it's branch transformation. The standard format of a series of tellers behind a window, a small office with representatives providing additional products and a few ATMs no longer seems viable for either financial institutions or the customers they serve. Consider that the maturity of mobile devices as everyday tools for consumers. People can now perform many of the tasks once held by tellers and service reps on their smartphones. Similarly, they can go online through their laptops or desktops and perform a variety of other processes.
Financial institutions, always looking to cut into their bottom lines, now seek to transform their branches into something different. In a survey conducted by ATM Marketplace for its white paper "2015 ATM and Self-Service Software Trends," only 10 percent of banks and credit unions weren't in the process of nor considering a transformation program. Of the remaining 90 percent, 60.8 percent already have active programs in play. In essence, the process is at a watershed moment, meaning the banking industry will look quite different within the next five years.
Where the ATM plays a role is in new services and technology that will be part of the software. The same ATM Marketplace survey found 66.1 percent of customers said their financial institutions will add new transactions to the dispensers, with another 40 percent saying selling new products will occur in the near future. By incorporating such new features to the ATM, the amount of responsibilities required by either tellers or sales representatives decline, allowing for the creation of a "universal banker" that handles all the customer's needs.
Newer functions open doors for ATMs
As more self-service ATMs enter the market, there is a greater demand for features that make for a more seamless experience, according to Tony Ipsarides at ATM Marketplace. One is the use of a cardless transactions, which limit the risk of skimming and provide for quick and easy transactions. Mobile device integration comes next, as many see that as the chance for more efficient moments at the dispenser. Finally, there is talk of virtual and interactive tellers that can answer many questions regarding banking features. Much like the branch that comes attached to it, ATMs are in the midst of their own transformation as self-service stations.
February 8, 2016