News Hub
How ATMs play a role in omnichannel banking transformation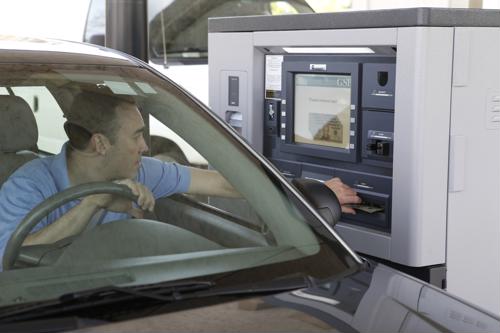 ATMs can be the leading force for change at any financial institution. With technology advancing in great degrees, there is a greater incentive to improve customer service in the banking industry. As a consequence, there is a call for altering the relationship between the financial institution and its depositors. This has to happen at the branch level, where people are most likely to interact with bankers, and it must happen through different channels. That is why branch transformation is becoming a necessity for many, and the ATM will play a central role in the process.
The shift from unichannel to omnichannel
What is essential to understand about the development of the banking industry in the last 50 years is that the branch has been going from being one channel of interaction to multiple channels. For example, the ATM was the first idea to take the availability of withdrawals and deposits outside of normal office hours, as Mobile Payments Today notes. From there, call centers allowed customers to address problems with their accounts over the phone before moving to the online and mobile spheres.
However, customer expectations have changed. While customers were previously content with having the ability to bank with their smartphones, they now ask for more. It's not enough to have these options available anymore. Banks instead have to build an entire experience around the customer, where going from branch to ATM to mobile is so seamless that a patron will barely know the difference between the three. This is the basis of omnichannel banking, which emphasizes a need to center every change based on customer service at the branch level.
Transformed in a positive way
Branch transformation becomes a requirement in this situation, as noted by the consulting firm RBR. Convenience is where the ATM comes in: At any time, a person can withdraw and deposit money with a few buttons. Such a concept should be expanded on every aspect of the branch experience so that customer engagement is simplified yet attended to with eagerness. For example, ATMs could in the future be used to schedule appointments at the branch, such as discussing loans or mortgages. A mobile device may make a withdrawal away from the branch, which is completed when the customer comes to pick up the cash. All these factors make for a more pleasant customer experience.
March 12, 2015