News Hub
Education: Why it makes sense for schools to automate check and cash processing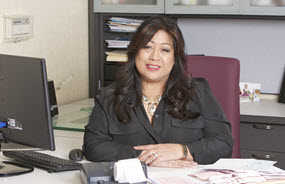 Schools and educational institutions use money counters to count school funds fast, easily, and accurately
Education might not be the field you immediately associate with check and cash processing, but anyone who works in the office of a busy school district — or is the parent of a child in school — will tell you differently. Activity fees, sporting event concessions, lunch costs, special event fees (like field trips), school spirit clothing ... it all boils down to kids taking checks or cash to school to pay for it all.
Take Salinas Union High School District in Monterey County, California, as one typical example. Salinas includes four middle schools and four high schools, with an average of 15,000 students combined. Fees for all of those students amount to deposits of up to $70,000. Not per year, or per month. Per day.
Like many districts, those funds are counted in each school and deposited, with a deposit record sent to the district. Not only was the manual counting of those funds incredibly time-consuming, it was also fraught with human error. Reconciliation at the end of the month could be tricky if the school's deposit record didn't exactly match with the deposit slip, and it happened often.
Today, with education budgets being tightened at every turn, schools just can't afford those kinds of inefficiencies.
The solution? Advanced money counters. They're the fastest, most accurate cash counting and check scanning machine available, processing 1,600 bills per minute. It will help you automate your cash and check counting, save time, prevent errors and free up your staff.
Features include:
Mixed-bill processing, 33 percent faster than other models.
Electronic deposit processing, which can image, tally and verify the amount of every check and bill, reconcile amounts and electronically send them to your bank.
Check archiving, eliminating storage space issues and time spent photocopying.
Counterfeit detection.
Future-ready design, for upgrades as they're available.
How much time can easy, affordable cash counters save your school? In Salinas, it reduced processing time by 70 percent, saved the district office significant time and headaches reconciling bank statements, and not only simplified the job, but paid for itself quickly in time savings.
January 4, 2019