News Hub
2015 may offer a good time to invest in money and ticket counters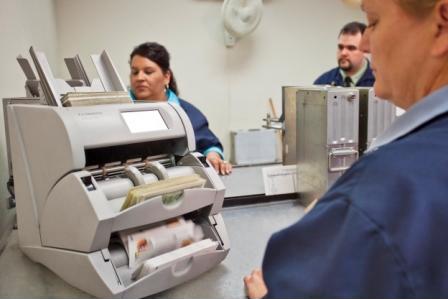 Casinos in 2015 are set to enter a slow period in some areas, but one way for these businesses to find new opportunities to grow is to take the money earned during expansionary periods and invest it in advanced money and ticket counters. These devices are fast, and they can improve service by freeing up time that would otherwise be spent manually counting money and tickets. Additionally, they can count checks as well, and they use a small amount of hard drive space to store a lot of information.
The Casino Journal reported that 2015 could be a dry year for casinos. Atlantic City might see its gaming revenues contract by 8 percent in the end of 2014, and this will continue to a further contraction of 6 percent in 2015.
Other major gambling sites might see an expansion, however. Las Vegas looks to continue making money, according to Casino Journal. Macau is also predicted to make a comeback as new casinos open.
The question then remains, what does a company do, whether it's going to expand or contract, when it comes to investments? When owners predict long-term growth but a slow period during the short term, it may be a time for many to consider investing in technology that will take a short while to introduce and then explain to workers. New technology like advanced money and ticket counters can't be installed overnight at a busy casino. At the same time, they are relatively easy to implement, since they work the same as other money and ticket counting systems.
The ultimate choice for investing comes down to calculating the return on investment, according to Forbes. If someone has a minimum required ROI, and he or she thinks that the product will bring in the money, then it becomes a simple process of deciding when to implement the project. Doing so during a downtime will allow a company to offer the same great service even as it installs new hardware.
January 5, 2015